EASTER 2021
April 4 @ 9:00 am

-

1:30 pm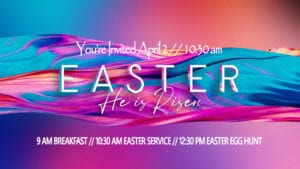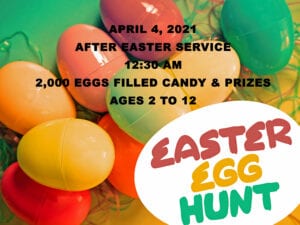 EASTER at KAG chURch 2021 You're Invited.
Everybody wants life change. When we follow Jesus, life change becomes more than a desire, it becomes reality. This is all possible because of Easter. It's God's living proof that He can do the IMPOSSIBLE!
COME EXPERIENCE Easter at KAG chURch!
Easter Breakfast (Full Breakfast) @ 9AM. Menu: ham, eggs, pancakes, waffles, maple syrup, sausage gravy, biscuits, all different fresh fruit, coffee, OJ, milk, chocolate milk, juices.
Join us for Easter Celebration right after the breakfast service starts @ 10:30AM.
Kidz church for ages 2 to 12, An Easter Celebration the kids will love.
Easter Egg Hunt @ 12:30 pm, Eggs filled with candy, money, also prizes will be given away.
KAG chURch is located @ 121 Park Ave Keene NH beside Wheelock Park Entrance.